Bamboo Bay Duvet Cover
$75.00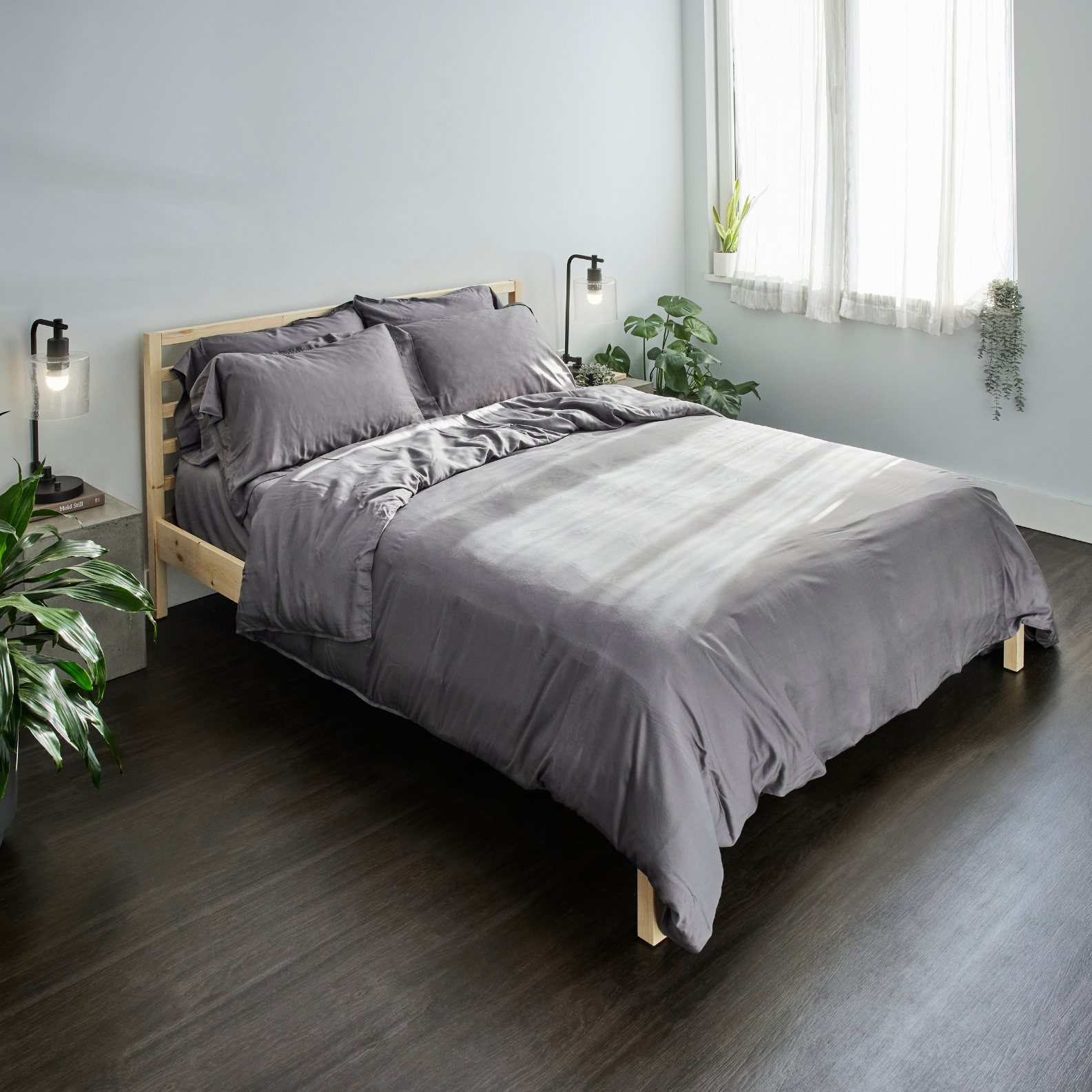 UNBELIEVABLY SOFT - Bamboo Bay's premium duvet cover is made from the highest quality 100% Viscose from Bamboo fabric and softer than even the finest Egyptian Cotton.
REMARKABLY COOL & BREATHABLE - Bamboo Bay duvet covers are woven to maximize breathability and accentuate the natural cooling properties of Bamboo fabric – keeping you cool & comfy year-round.
MOISTURE-WICKING & ODOR RESISTANT - Bamboo Bay duvet covers are naturally moisture-wicking and odor-resistant in addition to being remarkably cool and breathable - they're perfect for beating night sweats.
ORGANIC & HYPOALLERGENIC - Bamboo Bay duvet covers are crafted from 100% Natural and Organic Bamboo. They are hypoallergenic and certified as free of harmful substances and allergens by OEKO-TEX and TÜV RHEINLAND, making them the best choice for anyone with allergies or sensitive skin.
PREMIUM ENVELOPE POCKET - Bamboo Bay duvet covers feature a premium envelope pocket, otherwise know as an envelope closure end design, so that your pillows always stay securely in place.
What Our Customers Are Saying...